A Message from our Church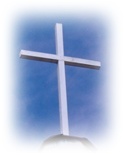 Dear Friends,
In the fall of 1800, the Plain City Presbyterian Church was formed. This congregation began over two hundred years ago. But, really it began when Jesus said to those early followers, "Plain City go make disciples…and when you make disciples, then baptize them, and when you baptize them, teach them to observe all that I command you." There is our vision that is our purpose. This is why we were born: "To go to the world and make disciples, and then to equip these new disciples so that they can go back into the world. We invite you to join us in this mission and ministry remembering that together on the foundation of Jesus Christ we have been called to work, play, pray, worship and share our varied talents and gifts in order to glorify God.
As a family of believers, our mission is to not only know Jesus, but to make Him known. We desire to share Christ's love with everyone by being God's faithful, hopeful people in our community - to love and honor God in worship, to experience the fullness of life in Christ as we grow, and to share in the Holy Spirit's transforming work in the world as we answer the call to serve.
May the grace and peace of the Lord Jesus Christ be with you!
---
---
James Brown comes to Plain City

Mark YOUR Calendars now!
Three time Emmy award winning broadcaster "JB" James Brown, the studio host of The NFL Today on CBS Sports and Thursday Night Football CBS Sports and NFL Network, as well as Special Correspondent for CBS News, will be in Plain City on April 7 and 8, 2018! On Saturday, April 7th at 6:30 pm he will be speaking at a dinner being held at Der Dutchman Restaurant. On Sunday, April 8th at 10 am, he will be preaching at the Plain City Presbyterian Church. Tickets for Saturday evening are $20 for students and $25 for adults. Contact the church at 614-873-5011 to purchase tickets. Proceeds benefit the DNA (Daily Needs Assistance) and the Plain City Food Pantry. Plan to join us. His life and message will inspire you.
---