A Message from our Church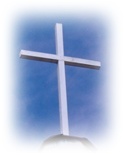 Dear Friends,
In the fall of 1800, the Plain City Presbyterian Church was formed. This congregation began over two hundred years ago. But, really it began when Jesus said to those early followers, "Plain City go make disciples…and when you make disciples, then baptize them, and when you baptize them, teach them to observe all that I command you." There is our vision that is our purpose. This is why we were born: "To go to the world and make disciples, and then to equip these new disciples so that they can go back into the world. We invite you to join us in this mission and ministry remembering that together on the foundation of Jesus Christ we have been called to work, play, pray, worship and share our varied talents and gifts in order to glorify God.
As a family of believers, our mission is to not only know Jesus, but to make Him known. We desire to share Christ's love with everyone by being God's faithful, hopeful people in our community - to love and honor God in worship, to experience the fullness of life in Christ as we grow, and to share in the Holy Spirit's transforming work in the world as we answer the call to serve.
May the grace and peace of the Lord Jesus Christ be with you!
---
Lenten Season sermon series
| | | |
| --- | --- | --- |
| March 5 | | Humility Instead of Pride |
| March 12 | | Love Instead of Hate |
| March 19 | | Prayer Instead of Worry |
| March 26 | | Fasting Instead of Feasting |
| April 2 | | Generosity Instead of Greed |
| April 9 | | Righteousness Instead of Popularity |
| April 13 | | Service Instead of Selfishness |
| April 14 | | Forgiveness Instead of Grudges |
| April 16 | | Life Instead of Death |
HOLY WEEK Worship Schedule
Palm Sunday - 10 am Worship
Maundy Thursday 7 pm - Special drama sermon around the Last Supper
Good Friday 12 pm - CrossWalk through town, sponsored by the Plain City Church Fellowship
Good Friday 7 pm - Tenebrae Service of Worship
Easter Sunday 9 am - Easter Breakfast
Easter Sunday 10 am - Worship

---

Church improvement campaign
We, along with those who have gone before us, have been blessed to worship at this site in this beautiful stone building for more than 100 years. One individual recently commented how our church building has been so beautifully maintained. We have been blessed by those who cared for this church building before us and we want the future generations who come to worship here to inherit our church in the very best condition possible. Several areas are in immediate need of attention, so a Major Church Improvement Fund campaign is underway to support the work needed with a goal of $100,000. Please prayerfully consider a contribution to help fund these immediate needs.
---